Freeride Madeira: 20% for the trails
Freeride Madeira keeps moving forward in making Madeira one of the most unique places to ride your bike. Whether if you're a local that goes for a after-work ride with your buddies or a tourist that adds Madeira to the bucket list, trails are the key to everything. Although the island is small in size, Madeira has some of the most diverse terrain on earth. According to all the pros that came for riding in the past, you'll feel you're riding five continents in one island and sometimes four seasons in one day. From the alpine region near the highest peaks to jungle singletracks, it's a wild ride!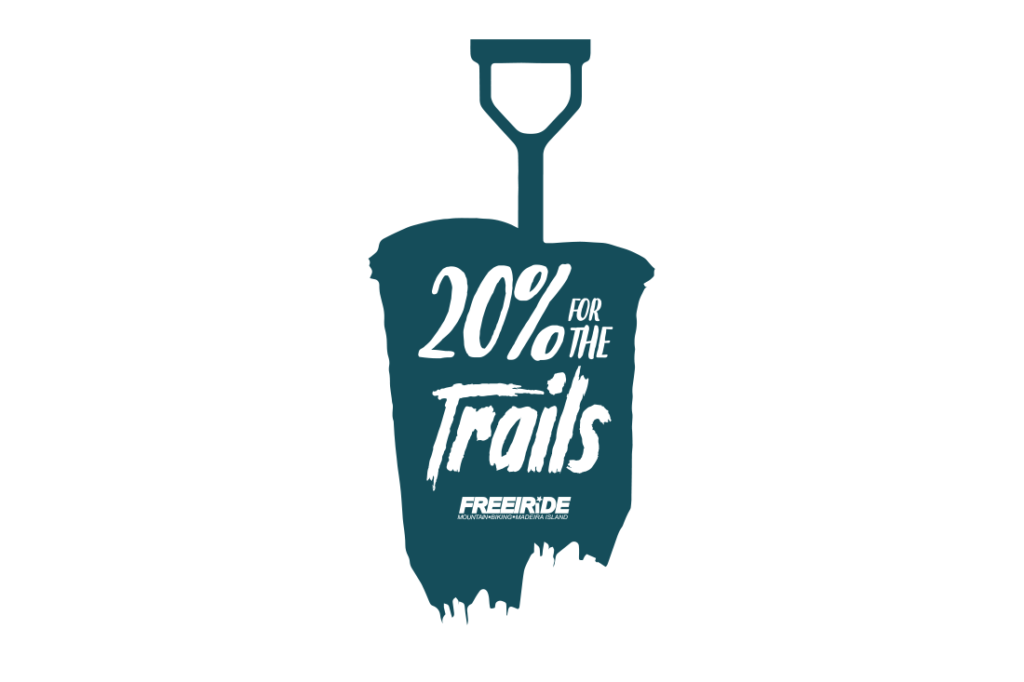 Since the beginning, Freeride Madeira has invested in our trails, with two full-time IMBA certified trail builders that go around the island cleaning and getting trails safe for everyone. There's no other companies employing and investing time and money into our trails in Madeira. The locals obviously get to ride those trails and tourists can experience the best things Madeira has to offer. Adding to this, Freeride Madeira guides and partners also contribute to sustainable trails around the island, especially with events like Enduro World Series Madeira, Trans Madeira and Enduro Challenge Madeira. All of this means that 20% of Freeride Madeira income goes directly into trail building. That's right! This is not fresh news, as Freeride Madeira have been giving back to our trails and community since its early days and plans to keep on working in a sustainable, clean, unique and beautiful trail network around the island for the years to come.
All quotes by John Fernandes, one of Freeride Madeira founders. All photos by Antonio Abreu.
We take care of our trails full-time, five days a week, every week of the year from 10:00h to 17:00h, sometimes longer, on the coldest and hottest days! Considering there is always two or three of us dedicated to the trails and we have to buy our tools, fuels and more, we end up spending in average 2750€ a month on Trail building, to be modest. This means that 20% of our sales goes directly into our trails.
Considering Freeride Madeira is the main contributor for the development of the trail network in Madeira we found it necessary to gain as much classifications as possible so we attended a IMBA Trail Building course in Italy, a local course by the Madeira Forestry and one last by the Portuguese cycling association to be a technical coordinator for trail centers. We are not 12 year old kids anymore building our first trails, now we work close to the government for permissions to build and educated them how the sport has developed in areas like British Columbia. Madeira has an insane potential to be side be side with the best riding destinations in the World and to match these levels is what motivates us together with the will of creating all the conditions necessary so that the following generations can easily access this amazing sport.